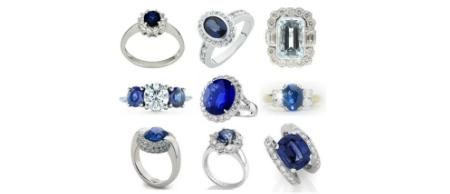 ---
Larsen Jewellery is a family owned business, established by Lars and Susie Larsen whose team of talented jewellers draw on more than 70 years of experience in the jewellery industry.
The business was established with a vision of providing customers direct access to the jewellery workshop to offer a combination of exquisite workmanship, personal service and competitive workshop prices. Marketed under the Larsen Wedding Rings brand, we are also the first and only business in Australia to introduce the unique and innovative concept of making each other's wedding rings under the guidance of an expert jeweller.
Larsen Jewellery is based in Sydney's historic Strand Arcade and Melbourne's GPO building, and has plans to expand to other capital cities in the near future, including Brisbane, Perth and Auckland.
What we do
At Larsen Jewellery you deal directly with the jewellers at our Strand Arcade studio and all our fine jewellery is custom made by our talented jewellers.
We specialise in handcrafted engagement rings and wedding bands and sell loose diamonds at competitive workshop prices. We also custom make a wide range of other types of fine jewellery, from diamond earrings to pendants and bracelets.
Larsen Jewellery also offers the unique and romantic experience of handcrafting each other's wedding rings under the guidance of a jeweller, known as the Wedding Ring Experience, as well as a range of fine jewellery courses.
The Larsen Difference
Larsen Jewellery is dedicated to the following core values:
Exceptional quality
Our custom made jewellery is made to the highest standards of workmanship and is handcrafted by our team of award winning jewellers. As testament to the high quality, all our custom made jewellery is backed by a lifetime guarantee. Our loose diamonds and other precious stones are individually selected from a wide network of suppliers to ensure the highest possible quality.
Personal service
At Larsen Jewellery you deal directly with our friendly jewellers who can advise you on choosing a diamond or coloured gemstone, assist you with design and ultimately make your piece of jewellery. We strive to give you an enjoyable buying experience in a relaxed and private environment.
Integrity
High ethical standards are at the heart of everything we do, from ensuring that our diamonds are conflict-free to providing unbiased advice when you are buying a loose diamond, which are all independently certified. Larsen Jewellery is a proud member of the Jewellers Association and the Goldsmiths Guild of Australia, and is bound by their strict Code of Ethics.
Competitive prices
Larsen Jewellery offers you the opportunity to buy directly from the jewellery workshop where the jewellery is made. As we don't have the high overheads associated with a retail store, we are able to offer you our competitive workshop prices. Given our high quality and personal service, Larsen Jewellery offers you true value for money.
Engagement rings
Wedding Rings
Diamonds
Engagement Rings
Wedding Rings
Eternity & Dress Rings
Earrings
Necklaces & Pendants
Bracelets & Bangles
Pearl Jewellery
Mens Jewellery
SERVICES
Custom Made Jewellery
Jewellery Remodelling
Make Your Own Jewellery
After Sale Service