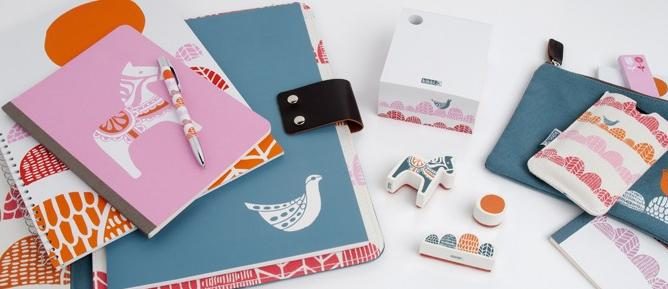 ---
When Swedish born Kristina Kikki Karlsson decided to set up a home office, she could not have known where that decision would take her. Today she is the Creative Director and Founder of international fashion stationery label kikki.K Swedish Home/Office Style, with boutiques in New Zealand, Australia, Singapore, and an online store that services the world. Now devotees from around the world can delight in kikki.K's range of delicious stationery, gorgeous gifts and Swedish design.
At kikki.K we embrace the Swedish design principles of form and function to bring you seasonal collections of delicious stationery, gorgeous gifts and organisation solutions.
It started as a dream to create something I was totally passionate about. Now it's a global journey as we continue to deliver seasonal collections that are statements of style.
We are passionate about helping you achieve the sense of wellbeing that comes from being organised in style, because we believe it improves your quality of life.
By saving time and energy, you can focus on the important things in life. If your life is sorted, your mind will be too – and what a fantastic feeling that is.
So what does your stationery say about you?
14/15 FINANCIAL YEAR DIARIES & CALENDARS
14/15 Diaries
14/15 Calendars
PLANNERS
Time Planner
Planner Refills & Inserts
CALENDARS
PENS & PENCILS
Ballpoint
Gel Tip
Felt Tip
Highlighters & Markers
Pencils
Rollerball
Refills
Pen & Pencil Packs
INSPIRATION BOARDS
Vision Board
DESK TOOLS
Stapler
Calculator
Scissors
In Tray
Pen Holder
ACCESSORIES
Clips
Pegs & Pins
Magnets
Page Markers
Erasers
Notebook Elastic
STATIONERY SETS
Letter Writing
Stationery Case
STAMPS & STICKERS
Stamps
Stickers
STORAGE BOXES
CD
Half A4
A4
A3
Magazine Holders
ADHESIVE NOTES
QUOTE CARDS
EVENT STATIONERY
Invitations
Guest Books
TEBOOKS
A5
A4
A6
Leather Books
Designer Notebooks
Notebook Packs
Notebook Refill
NOTEPADS
A5
Cube
Designer Notepads
Notepad Refill
JOURNALS
Travel Journal
365 Journal
Lockable Journal
INSPIRATION JOURNAL
101 Dreams Journal
Goals Journal
Gratitude Journal
Words to Inspire Journal
Happiness Journal
SPECIALTY BOOKS
Birthday & Address Books
Baby Notes
Wedding Notes
Recipe Books
COMPENDIUMS & REFILLS
Leather Compendiums
Refills
LISTS & PLANNER PADS
Monthly
Weekly
Daily
Meal Planner
To Do
Shopping
Magnetic Planner Pads
STOCKHOLM COLLECTION
WOOL BLEND COLLECTION
WORK BAGS
Leather Bags
Laptop Bags
CASUAL BAGS
Tote Bags
ACCESSORIES
Luggage Tags
Travel Wallets
Clutches & Small Bags
Key Rings
PHONE & TABLET CASES
iPad Cases
iPhone Cases
Samsung Cases
PENCIL CASE
Leather
Canvas
Plastic
https://www.youtube.com/watch?feature=player_embedded&v=-k3A2a6JNhs