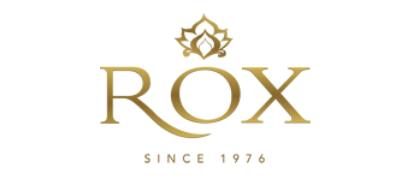 ---
ROX jewels are best described as classic contemporary.
Inspired by thousands of years of beauty in design and nature, they are created for and adored by the modern woman.
They suit the lifestyles of women today and endure beyond trends. They balance strength with femininity and are made
to be treasured and handed down through generations. The creations on offer at ROX are colourful, distinctive and
sophisticated.
ROX pieces are either literally one of a kind, or created as part of a limited collection.
This is part of the undying appeal of ROX jewellery, the opportunity to own a truly unique piece which reflects our own
individuality.
Each piece is carefully created with love and respect to the incredible natural gemstones they contain.
They are designed in Australia, created in Australia, and support many highly skilled local craftsmen and women.
ROX Gems and Jewellery operate with fairness, and have a unique ethos which you will find uncommon in this world of
mass production.
EACH COLLECTION AND CREATION AT ROX IS BORN FROM A DIFFERENT SEED OF INSPIRATION.
You will find elements of Art Deco, Art Nouveau, Edwardian, Persian, Vintage, Naturalistic, Moghul and Contemporary, all
combined and balanced with absolute intention to create unique sophisticated jewels.
Although you may not have stepped inside the door, if you live or work in Sydney chances are that you or someone you
know has spent time gazing through the elaborate ROX window, into the menagerie of treasures….
Now the designers bring the window to you, wherever you are, and encourage you to peruse and explore the possibility
of acquiring your own precious piece of ROX.
We offer a wide range of services here at Rox Jewellery and Gems.
REPAIRS
Rox offers a fine jewellery repair service to clients new and old.
Rox can carefully inspect your item, suggest the best solution for longevity of the piece and quote you accordingly.
All pieces for repair must be sent to our workshop before a price can be quoted. Rox cannot estimate costings on repairs if the piece is sight unseen. Factors such as age, integrity of the item and nature of damage, all account for the individual costings of repairing jewellery.
Fine Jewellery Repairs take a minimum of 2 weeks.
VALUATIONS/ APPRAISALS
Whether you want to update the insurance for a Rox original you own, or obtain a valuation for a item sourced elsewhere, Rox can assist.
For lost or dated valuations, Rox clients can have their Rox originals re-valued in-house, the pricing starts at $50 depending on age of the piece.
Jewellery and Gemstone items bought elsewhere can be independently appraised by one of our affiliated valuers and the charge starts at $140.
REMODELLING
If you have dated jewellery, or an inherited piece that you simply don't wear, ROX can help you transform it into something to match your personality and style.
Make an appointment when it suits you to discuss options and get a quote.
CUSTOM MADE
Many of the pieces created at ROX never make it to the window, because they are created especially for a client through the exclusive bespoke service.
Many people have difficulty finding an original jewel that encompasses their unique taste and style or budget.
For this reason ROX have developed a sophisticated process for creating individual jewels to order.
Read more about the ROX creative process.
JEWELLERY
Rings
Earrings
Necklaces
Collections
Rare & Wonderful
Gemstones
Engagement
Wedding
SERVICES
Remodeling
Custom made
Valuations/Appraisals
Repairs