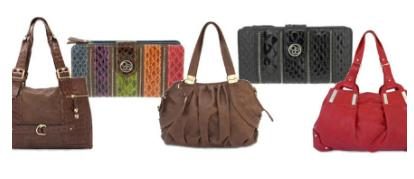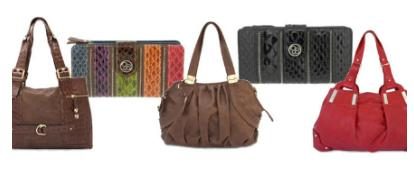 ---
Strandbags is the destination store for bags!
Whether you are looking for fashion, functionality or all of the above; Strandbags has an extensive range of handbags, travel bags, business bags, school bags, backpacks and of course wallets.
It's not just the range of bags; it's the truly great brands and the expertise behind our bags that makes Strandbags a destination and one of Australia's largest and most successful specialty retailers.
Proudly Australian grown, the Strandbags brand heritage dates back to 1927. Our success story can be attributed to our unwavering focus in finding and delivering bags and brands we know you'll love; supported along the way with strategic acquisition, geographic expansion and organic growth.
Today you can find a Strandbags store in over 300 locations throughout Australia and New Zealand. See our Store Locator to find your nearest store.
…or you can shop online for delivery to mainland Australia and Tasmania or choose to pick the goods up from your local store with no delivery fee.
WOMEN
HANDBAGS
STYLE
Across Body
Backpack
Evening
Other / Accessories
Shoulder/Tote/On Board Bags
Shoulders And Hobos
Totes
MATERIAL
Leather
Synthetic
White & Pastels
BRAND
Aurielle
Bluebird Non Washed
Bluebird Washed
Cabrelli
Cellini
Colorado
Danielle Nicole
Ellen Tracy
Guess
Handbag Butler
Hedgren
Hobo
Kardashian
Kathy Van Zeeland
Latique
Laura Jones
Lily Rose
Lustre
Mabel & Lou
Marikai
Milleni
Modalu
Perlina
Pierre Cardin
Rabeanco
Rosetti
Rosetti Vintage
Tignanello
Tyler Rodan
Valenti
WOMEN WALLETS
STYLE
Across Body
Kids Wallets
Large Wallets
Medium Wallets
Other / Accessories
Phone Case
Small Wallets
Tabbed Wallet
Trifold And Other
MENS WALLETS
STYLE
Other / Accessories
Tabbed Wallet
Trifold And Other
Untabbed Wallet
BRAND
Aviator
Colorado
Hi Design
Milleni
Pierre Cardin
Royal Tartan
Samsonite
Sequel
Valenti
Vault
LUGGAGE
SUITCASES
Hard Suitcases
Soft Suitcases
STYLE
Beauty Cases/ Wetpacks
Cabin & Computer
Duffles Non-Wheeled
Duffles Wheeled
Hard Suitcases
Other / Accessories
Shoulder/Tote/On Board Bags
Soft Suitcases
BRAND
24-Seven
24/7 Active
Airport Luggage
American Tourister
Antler
Bluebird
Cabrelli
Edge
Flylite
Go Travel
High Sierra
It Luggage
Korjo
Lanza
Lucca
No Brand
Pacsafe
Samsonite
Tamper Tell
BUSINESS
STYLE
Attaches
Briefcases
Business Satchels
Casual Satchels
Computer Bags
Mobile Offices
Other / Accessories
Womens Computer Bags
BACKPACKS
STYLE
Attaches
Briefcases
Business Satchels
Casual Satchels
Computer Bags
Mobile Offices
Other / Accessories
Womens Computer Bags
BRANDS
BRAND
24-Seven
24/7 Active
Flylite
Hedgren
High Sierra
Navarro
Pacsafe
Samsonite
Wish