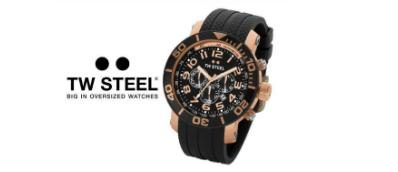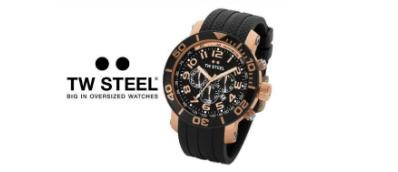 ---
TW Steel, the name meaning 'The Watch in Steel', has rapidly established itself as a big, bold lifestyle brand. Successfully combining deisgn and innovation, TW Steel offers a defined sense of individuality with style and quality assured.
Jordy and Ton Cobelens, the founders of TW Steel and CEO and Chief Design Officer respectively, saw an opportunity and seized it through the creation of TW Steel in Amsterdam in 2005.
They developed four high-quality watch models, with a striking, fashionable oversized design and an affordable price point. The models were a big hit. From the moment TW Steel launched in The Netherlands, the brand proved to be a huge success. With 140 different models in the collection, TW Steel has attained a global appeal while creating an internationally recognized and respected brand name.
TW Steel is currently available in over 100 countries and counting, with leading sales in key areas such as Europe, North and South America and Asia.
For more information or to find your nearest stockist visit http://www.twsteel.com/storelocator
Canteen
Grandeur Diver
Grandeur Tech
Ceo Canteen
Geo Goliath
Ceo Tonneau
Coe Tech
Ceo Diver
Pilot
Sahara Force India
Yamaha Factory Raca
Previous models
Slim line
Limited edition