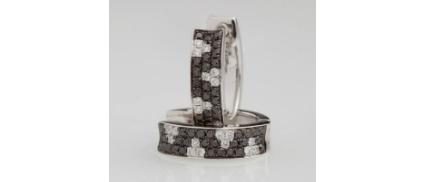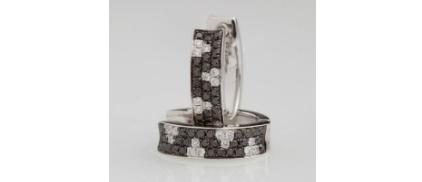 ---
Zappacosta Jewels is a unique store dedicated to designing and creating beautiful jewellery. Our clients love objects of beauty, treasure fine design and are inspired by the beautiful colours of nature.
Our aim: to bring joy to the wearer with a certain joie de vivre, apply with individual design.
Our boutique is located in Australia's premier design location, The Strand Arcade. Here we sit amongst some of Australia's most exclusive fashion and jewellery houses. On display are the wonderful jewels and gems we have sourced around the world.
We use precious and semi- precious gemstones: conflict diamonds in compliance with the Kimberly Process; South Sea Pearls from Australia and Tahiti; Burmese Rubies, Ceylon Sapphires along with many other coloured gems from Asia. Our pieces are crafted in platinum, the three colors of gold and sterling silver.
Manuela Zappacosta is recognised as one of Australia's leading jewellery designers. Her exuberant yet delicate use of colour is paired with a superb technical ability.
"I work closely with all my clients and together we create a piece of lasting beauty, one which they will always cherish" says Manuela.
"Many husbands and partners come into my store to buy gifts and it gives me such joy when they come back just to let me know the great reaction their gift received". The loyalty between designer and client becomes generational.
While the majority of Manuela's pieces are designed for women; necklaces, rings, earrings and bracelets, we also design a selection of rings, cufflinks and other pieces for men.
Manuela's work is grounded in her extensive formal training in jewellery design. Earning a Bachelor of Arts at the College of the Fine Arts UNSW (where she topped her year in jewellery design and manufacture) she followed this with a Diploma in Gemology. Manuela later completed her Business Management Certificate.
Travelling through Europe and the Middle East after graduating, Manuela spent a year soaking up the as much art and architecture. Her ten years living aboard in London and Los Angeles further developed her unique style; combining feminine, casual and fun with the cultural influences discovered on her travels. The famed Fred Segal on Melrose was one of her many outlets along with Melrose markets, where many big name stars were regular shoppers. She has sold to the likes of Bette Midler, Richard Gere, Rachael Hunter, Tara Banks, David Spade, Jewel, Sharon and Ozzy Osbourne to name a few.
Earrings
Pendants
Rings
Strands
Diamonds
Gems
Pearls
Bridal